Share
Regular price
Sale price
$65.00
Unit price
per
Sale
Sold out
Part of my "DRhew in Love" Collection, this pendant is made of a Mariposite & Pyrite heart set in Argentium sterling silver.
(pendant only - chain sold separately)


Mariposite is a mineral which is a chromium-rich variety of mica, which imparts an attractive green color to the generally white dolomitic marble in which it is commonly found. It was named for Mariposa, California, though it can be found in several places in the Sierra Nevada mountains. It is also found in a few locations in Newfoundland, Canada, where it is called Virginite, and in Europe.
It is not an officially classified mineral, but is a chromium-rich Phengite, which is a high silica variety of Muscovite. The chemical formula is K(Al,Cr)2(Al,Si)4O10(OH)2. It is the chromium that gives it its distinctive green color.
The term "mariposite" also refers to the stone in which the green mica is found. This stone is marble, containing varying amounts of dolomite and quartz. Larger proportions of quartz give it a more attractive, translucent appearance. It is used as a decorative construction material, in walls, monuments, and bridges. It is also made into jewelry. This jewelry is sometimes sold under the trade name "Emerald Quartz".
Reference - https://en.wikipedia.org/wiki/Mariposite

View full details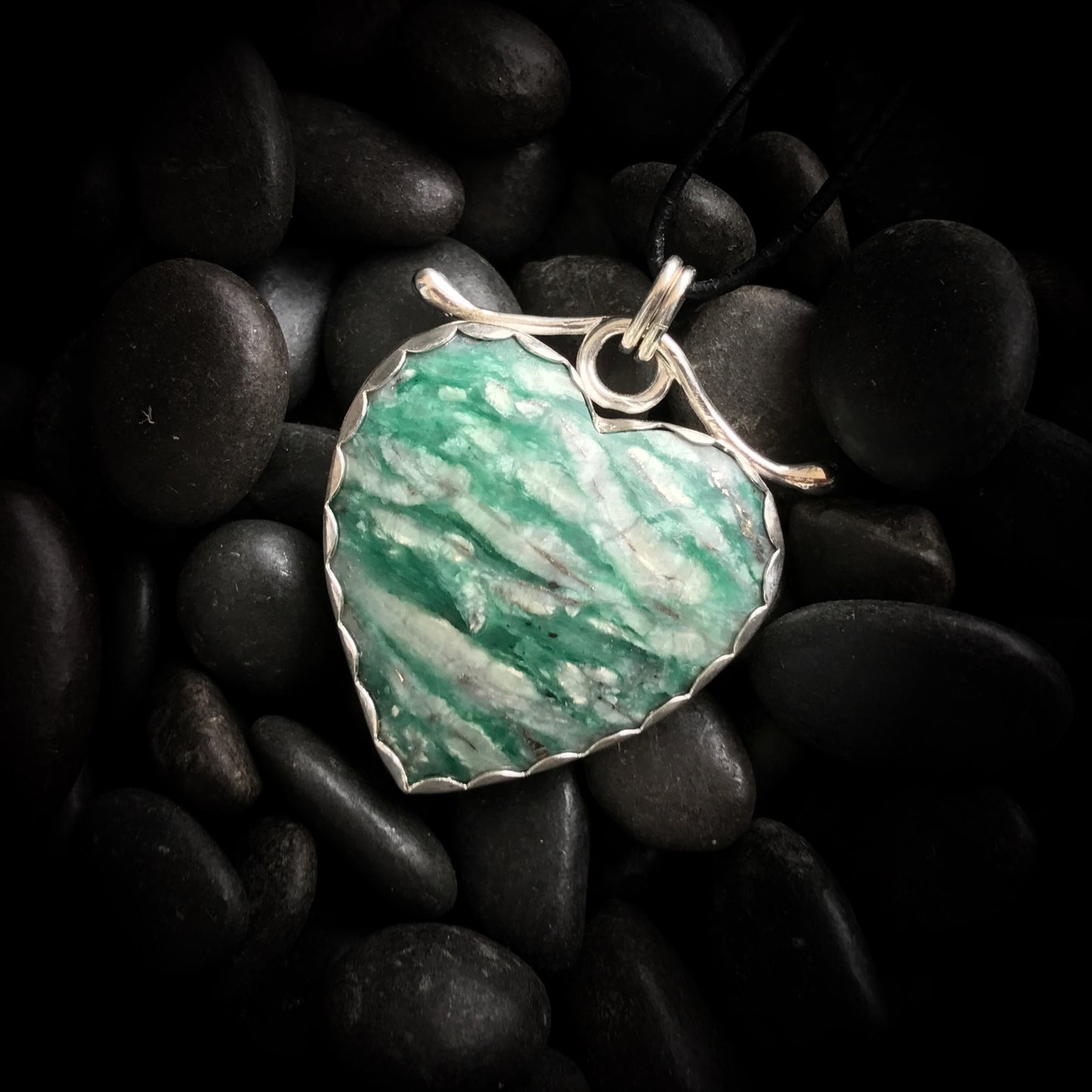 I have purchased 3 pieces of jewelry, and can't wait to order more! Exquisite craftsmanship, intuitive design, and gorgeous stones... what more could you ask for? Oh, yes! Reasonable prices too! Highly recommended. <3
- Jennifer Sabato -