Share
Regular price
Sale price
$60.00
Unit price
per
Sale
Sold out
Part of my "Spellbound" Collection, this beautiful pendant explores the wonder of our sky.  Sun, Moon, and Stars are represented with Sunstone and Sterling Silver.


The name "sunstone" is used for specimens of translucent to transparent feldspar that produce bright metallic flashes when light interacts with tiny plate-like mineral inclusions within the stone. These mineral inclusions usually have a common orientation, and light entering the stone reflects from them at a common angle. This produces a flash of light in the eye of the observer who views them at the proper angle. This optical phenomenon is known as "aventurescence."
The first materials to be called "sunstone" because of their aventurescence were specimens of oligoclase, a plagioclase feldspar. As other types of feldspar with a strong aventurescence were discovered, the name was also applied to them. Labradorite feldspar (another plagioclase) and orthoclase feldspar have both been found with strong aventurescence. 


View full details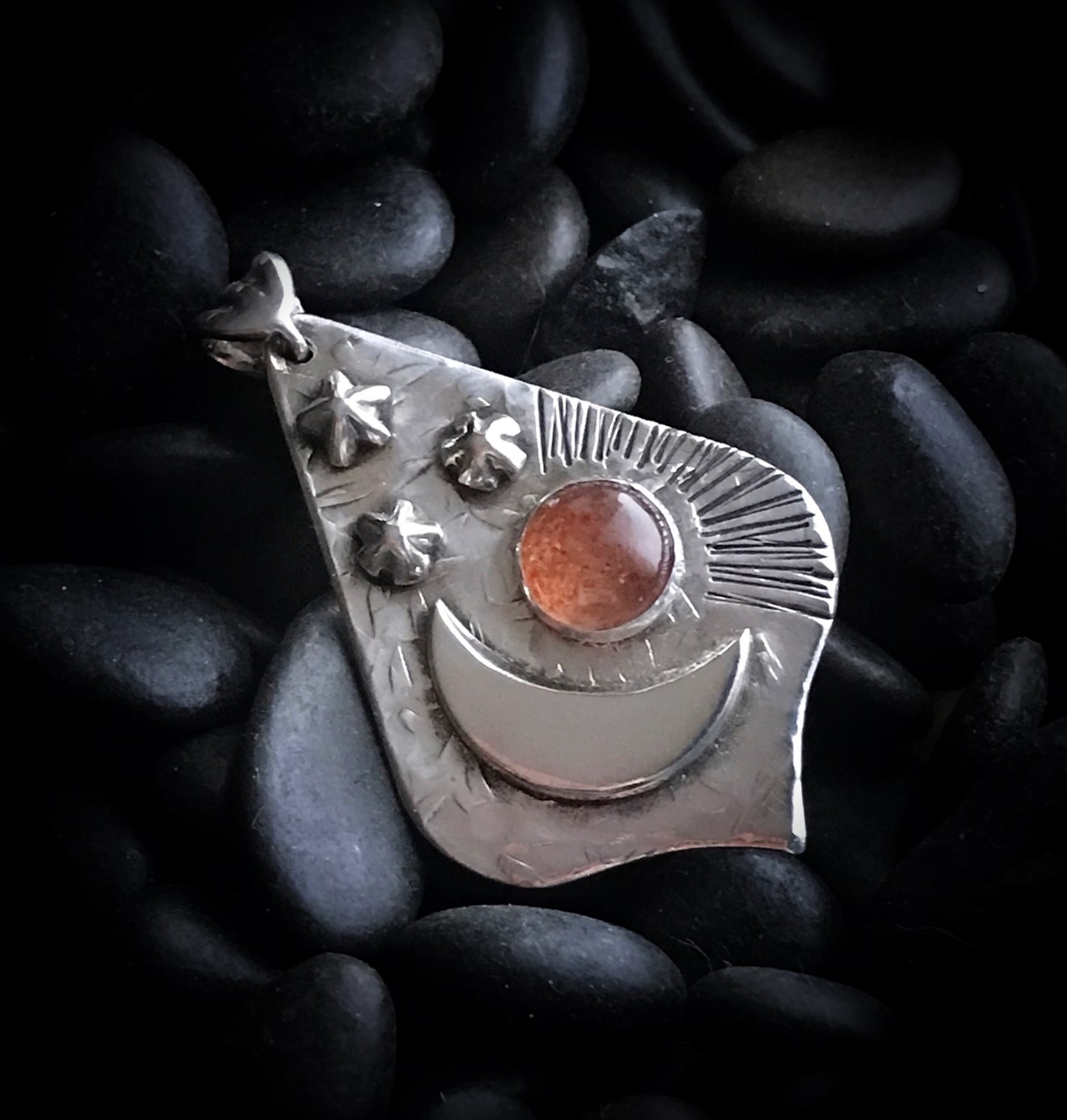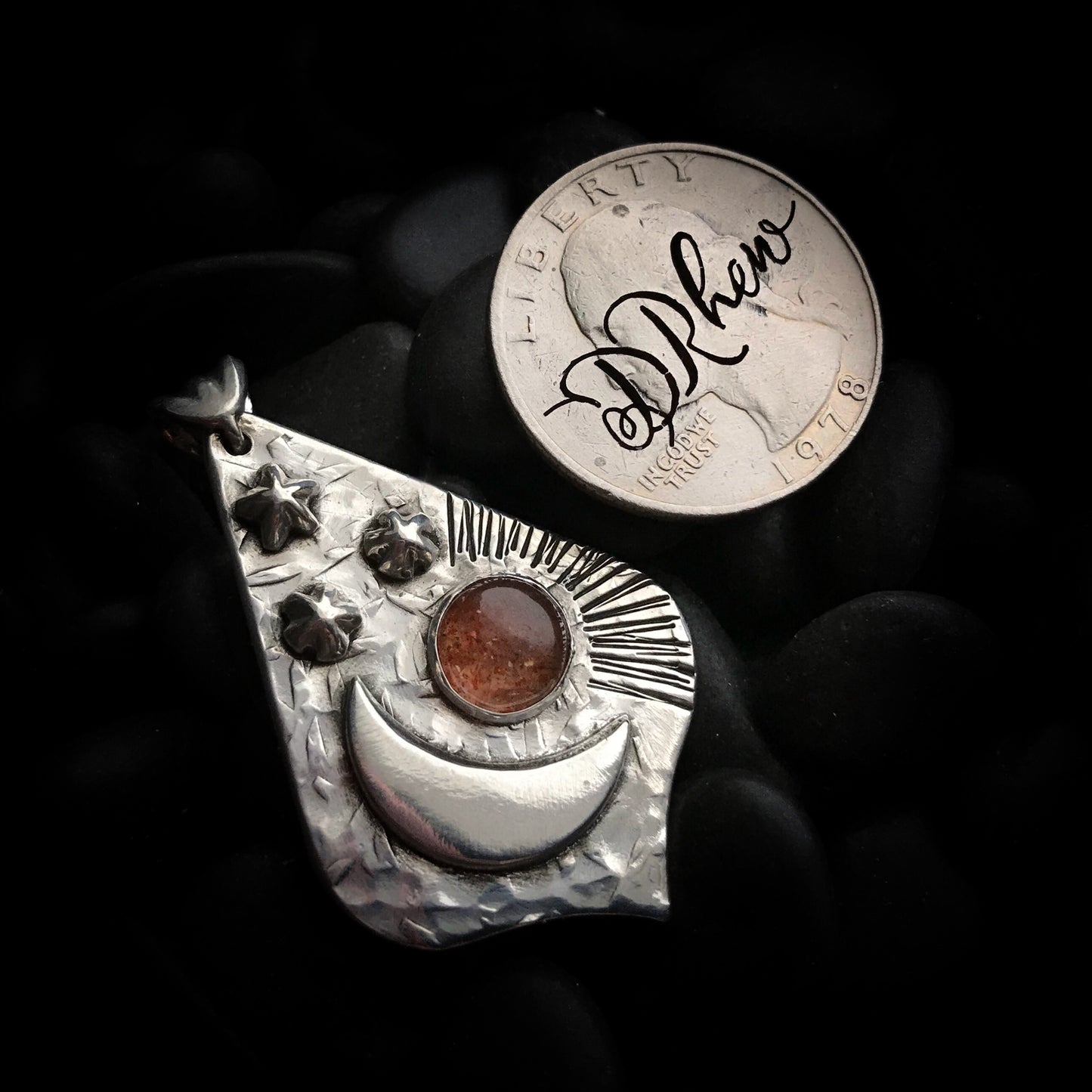 I have purchased 3 pieces of jewelry, and can't wait to order more! Exquisite craftsmanship, intuitive design, and gorgeous stones... what more could you ask for? Oh, yes! Reasonable prices too! Highly recommended. <3
- Jennifer Sabato -